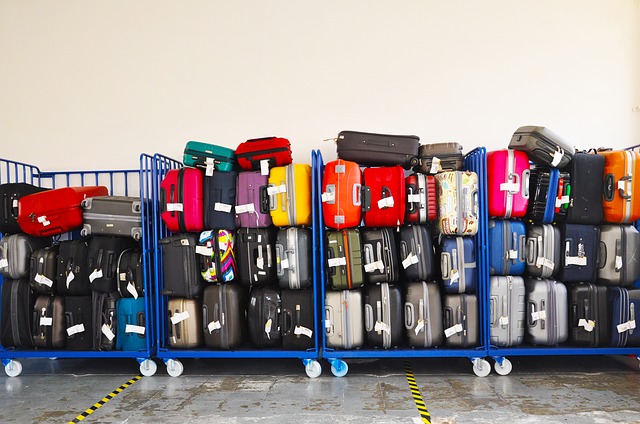 The 2010's are winding down and 2020 is approaching. Let's look back on some of the things that happened to travel in the past 10 years, as well as the differences in the cost of travel over the years!
1) Chain Hotels Highlighting Local Destinations
"Going local" has long been a tourism industry trend, and some chain hotels have finally gotten the message. Gone are the days of Naugahyde-bedecked lobbies; bland, cookie-cutter guest room décor; and waking up and wondering what city you're in since every place looks the same.
Many chain hotels—including Hyatt Centric, Hotel Indigo, Westin Hotels, and others—work with local artists, musicians, retailers, designers, and chefs to convey the specific neighborhood story of where their hotel is located. Concierges share their insider tips rather than rattling off a list of must-dos, and hotels often provide local tours of breweries or maker shops or art galleries–some hotels even organize morning runs through the neighborhood led by a local staffer.
Take IHG's Hotel Indigo Denver Downtown, for example. Situated in the vibrant gold-rush neighborhood of LoDo, the hotel features a rustic-chic vibe, with vintage, mural-size gold-mining photos, reclaimed wood, and natural light highlighting the lobby. But it's truly a portal into the surrounding buzzy neighborhood, a place to relax in between exploring neighborhood brewpubs, eateries, and artsy diversions.
2) Slow Travel
The concept of slow food began in Italy in 1986—an anti-McDonald's movement that supported traditional cuisine, local farmers, communal meals, and sustainability. Now, that notion has entered the stream of travel, as an antidote to the crazy, fast-paced world that travelers yearn to escape.
Slow travel isn't necessarily a mode of travel as much as it is a mindset. It forces the traveler to slow down and smell the roses—or the sea spray, or the apple orchards. The point is to relax and breathe and rejuvenate—to take in the journey rather than the destination. It's about connecting with locals and getting to know one corner of the world, its food, history, language, and traditions, rather than crashing through every site on a bucket list.
And don't forget the environmental benefits of slow travel. Bikes and trains (and your own two feet) are much more eco-friendly than airplanes. Slow travel also is more cost-efficient, since you're generally spending a longer time in one place and often cooking your own meals, rather than staying in a hotel and eating all meals out.
3) Over-tourism
If you've been to Florence recently, or Venice, or Barcelona, or Amsterdam, or Bali, or Mount Everest, even the Louvre, your first impression will be one of crowds. Hordes of people standing in line, crowding restaurants, getting in your way of taking photos or enjoying a moment of quiet appreciation. Overcrowding has become a poignant threat to some of the world's favorite destinations.
And it's only going to get worse. According to UN News, 1.8 billion tourists—just over one in five persons in the world—could be traveling around the world by 2030. That's an increase of more than three percent a year since 2010.
Some destinations have started to regulate visits to counter this. But until this complex issue is addressed head-on, overcrowding will remain a huge problem in destinations worldwide.
4) Doing It for the Likes on Instagram
IA 2018 study showed that between October 2011 and November 2017, there were 259 selfie deaths globally, with the conclusion that "no selfie zones" should be created across tourist areas to decrease the incidence of selfie-related deaths.
Instagram also seems to have given us permission to crash into communities without interacting with locals or being culturally sensitive. We are so snap-happy, trying to get that perfect image to share on Instagram, that we sometimes forget that's it's not all about us.
Instagram also plays a big part in over-tourism by sending droves of people to locations tagged on the app. Just in 2019, for example, Instagram ruined the following places: Lake Elsinore in California, where after a stunning super bloom, 50,000 visitors showed up in the small town, which dubbed the fiasco #poppynightmare; Mount Everest base camp, which has been closed on the Tibet side thanks to excessive visitation and too much trash; Fjadrarflufur Canyon in Iceland, was closed in June due to too much foot traffic. And the list goes on.
5) The Death of Vacation Days
According to a recent poll conducted by Bankrate, only 38% of respondents who received paid vacation days said they planned to use them all. Six percent stated they wouldn't use any paid time off, and another five percent said they would use less than a quarter.
Vacations are the best to calm our minds, to get away from it all, and to relax. Job burnout and decreased efficiency are serious problems that can lead to physical and mental issues and are easy enough to avoid by slowing down a bit. So, what's going on?
Some people feel they simply can't afford a proper vacation. Some need to work two jobs to keep food on the table, while others are simply time-crunched, juggling jobs and family. But perhaps the greatest issue is that, in this ever-fast-paced world where we're always expected to be on-call, we can't or don't dare take time off. We don't dare unplug. Why? For fear of returning to a mountain of work, for fear in this competitive world that if we leave, the higher-ups will consider us obsolete. It boils down to fear.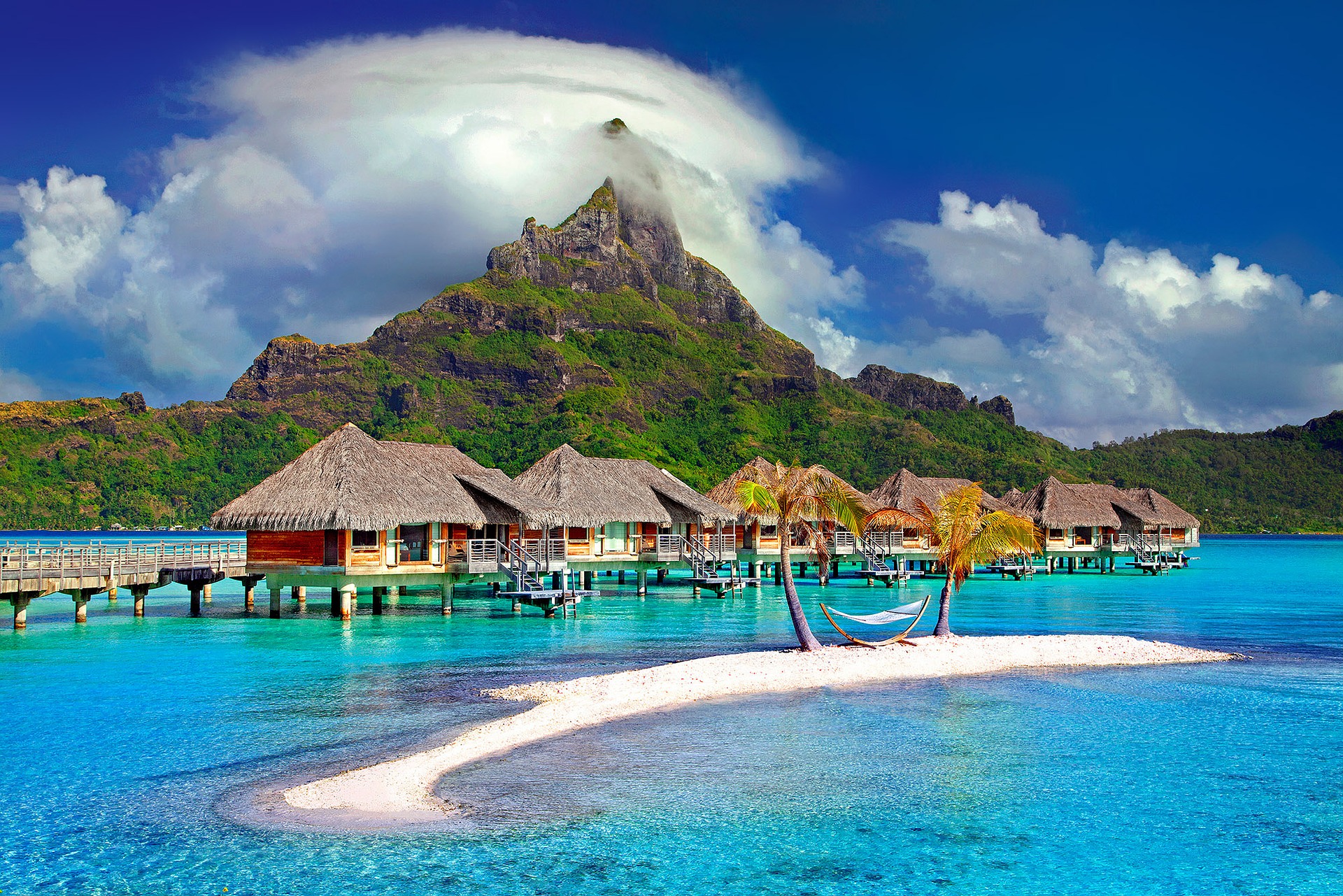 6) Airbnb
Want to stay in a castle? An Italian villa? An urban loft? All of these options became possible thanks to the introduction in 2008 of Airbnb's online marketplace.
There are huge advantages to Airbnb, number one being its affordability, especially in crowded urban markets where the price of a hotel room can be exorbitant. Top that off with the fact that you'll have more space than a hotel room, possibly including a washer/dryer and a kitchen to prepare meals, negating the need to dine in restaurants all the time.
But there are disadvantages, too. Because hosts create their own listings, their descriptions may be misleading. Comments by other guests create some checks-and-balances, which must be carefully read. But rodents, mold, street noise, and other issues are not unheard of. Hosts may have a different standard of cleanliness. And there's no front desk to call for assistance.
Hidden costs, in addition, can be shocking. You may think the price of a room is $75 a night, but then as you get deeper into the transaction, learn that there's a two-night obligation, a service fee, an Airbnb host fee, tax–and suddenly it's all not quite as inexpensive as you were led to believe.
And if you're the type who likes hotel perks, including gym, pool, daily cleaning—and loyalty points—then the Airbnb may not be the right choice.
7) Carbon Offsets
It's a fact that tourism is responsible for nearly eight percent of the world's carbon emissions, with air travel being the worst offender. Research indicates that one transatlantic flight can contribute as much to a single person's carbon footprint as a year's worth of driving. Even worse is the expectation that aviation emissions could triple in the next three decades.
The good news is that the travel industry and travelers are beginning to take responsibility by enacting carbon responsibility. Hotels, tour operators, cruise lines, and tourists all are finding creative ways to fight climate change and reduce greenhouse gas emissions. Hilton, for example, the world's fifth-largest hotel chain, announced in 2018 that it would cut its environmental footprint in half. All of Royal Caribbean's ships have a purification system to remove 98% of sulfur dioxide emissions from ship engines' exhaust. And Hurtigruten, an expedition cruise ship line, is beginning to power its ships with liquid biofuels made partially from fish carcasses.
But what to do about air travel? Travelers are beginning to focus on taking fewer trips or staying closer to home and driving or taking the train. Consider the fact that "overall, air travel, that's everyone's air travel—yours, mine, people who fly in private planes, airline employees who get close-to-free business class flights, businessmen who travel every day—accounts for roughly 2.5% of global carbon dioxide emissions," and consider prioritizing pushing for stronger environmental regulations for the 100 companies that are responsible for 71% of global emissions.
8) Influencers
With the rise of social media has come the birth of the influencer. The so-called "content creators" who use their expertise and their social media presence—thousands if not millions of followers on Instagram, Twitter, etc.—to sell destinations, clothes, food, etc.
According to data collected by Influencer marketing platform MuseFind, 92% of consumers trust an influencer more than an advertisement or traditional celebrity endorsement. If used properly, this influence can help viewers find amazing places to vacation, give them tips on dressing, and even advance social or environmental issues. And there definitely are some good Influencers out there.
On the flip side, influencers can provide too much spotlight on a destination—or clothes, or food, or whatever they're targeting—which can be disastrous. Influencers also have been accused of gallivanting around the globe, expecting freebies everywhere they go in return for coverage to their followers. Many aren't about providing insightful info to the consumer or being thought leaders. Oftentimes their glamorous photos don't even resemble the reality of the destination. It's all about the numbers and getting freebies.
9) Prices
While it might seem that most travelers today are either privileged or have scrimped and saved for ages in order to take the trip of a lifetime, the average cost of a flight in the US has actually gone down since 2010. According to the Bureau of Transportation Statistics, the average round-trip in the US costs $359 in 2019, while in 2010 the average cost was $392 – after adjusting for inflation.
However, with those lower ticket prices come more hidden charges. One of the main additional charges for baggage. In 2010, if an airline charged for baggage it was roughly $20-$35. Now, in 2019, the minimum for baggage is generally $30+. And don't even think about bringing an overweight bag with you!
Seat pricing also plays a part in this, with airlines charging upwards of $80, per seat, for more legroom, better placement on the plane or in the boarding lineup, or to even sit together.
Some budget airlines charge a low price for your ticket, but shortly after tack on charges for carry-ons, preferred seating, boarding placement, etc.
10) The need for REAL ID
One of the biggest changes for American travel takes place in the future, and comes in the form of REAL ID. Beginning October 1, 2020, every air traveler over the age of 18, traveling within the United States of America, will need a REAL-ID compliant driver's license, state-issued enhanced driver's license, or another form of accepted ID.
Passed by Congress in 2005, the REAL ID Act follows recommended standards for issuance of sources of identification. The Act implements regulations surrounding state-issued driver's licenses and prohibits federal agencies, like TSA, from accepting identification cards from states that do not meet the standards. States such as Michigan, Vermont, Minnesota, and New York issue REAL ID cards, as well as enhanced driver's licenses, both of which are acceptable. Washington state issues enhanced driver's licenses only. State-issued enhanced driver's licenses are marked with a flag and will be accepted at the airport security checkpoint once the REAL ID enforcement goes into effect.
In order to be compliant before the deadline, check with your state driver's license agency. Show up in person with proper documentation to validate who you are and you should be on your way to receiving a REAL ID!
Sources:
https://www.fodors.com/news/photos/these-are-the-11-best-and-worst-travel-trends-of-the-past-decade
https://www.businessinsider.com/fight-prices-airfare-average-cost-usa-2019-11#however-this-decade-also-saw-the-in-flight-meals-return-in-2017-travel-and-leisure-reported-that-delta-and-american-began-serving-free-meals-on-certain-routes-again-6