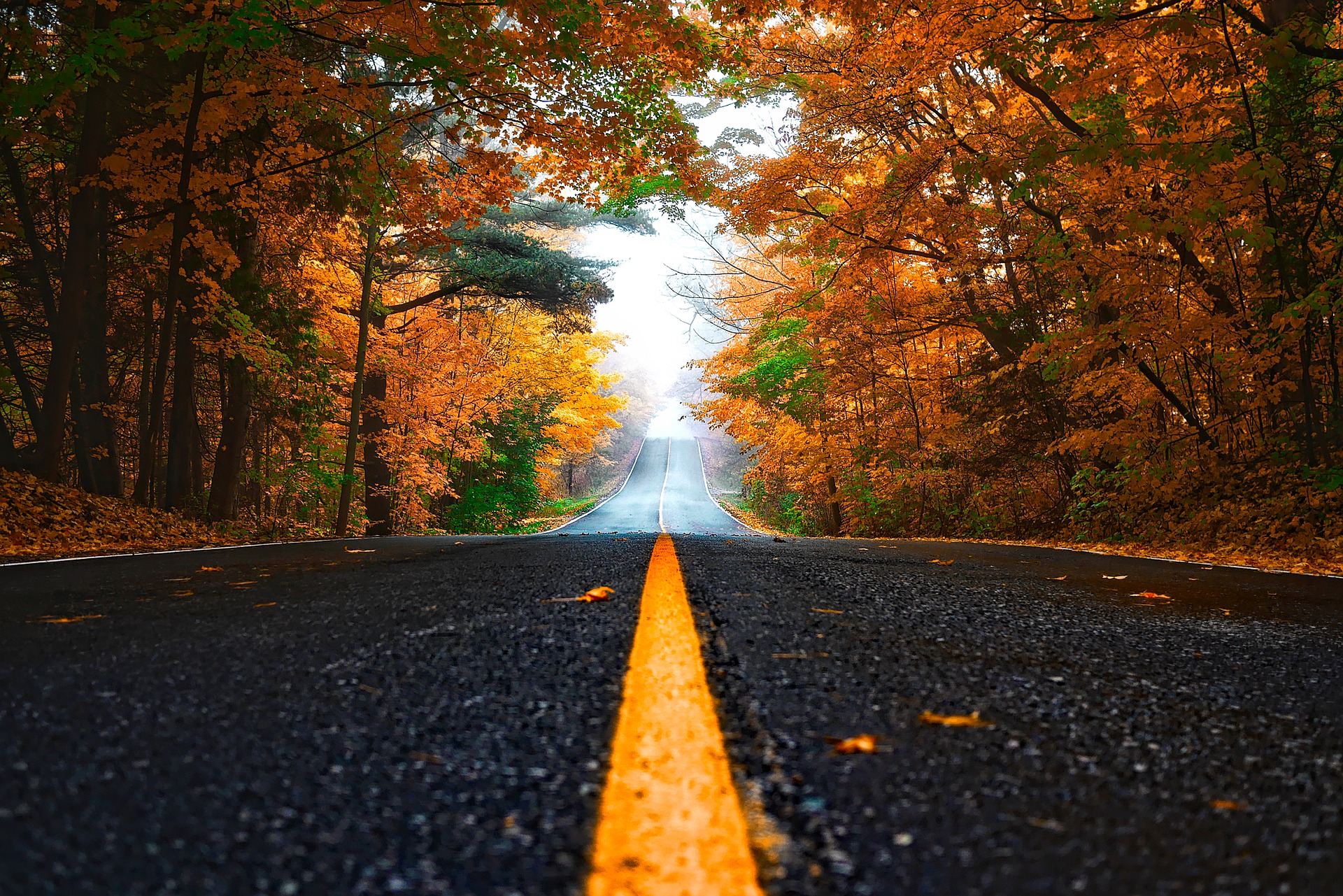 It's the first day of fall and that is the perfect opportunity to start planning fall activities! While school may be back in session and workloads might be increasing, fall is still a great time for traveling with the family, even if for a weekend trip.
We've pulled together several places across the U.S. that provide fall fun for everyone!
5 Great Pumpkin Patches
The Great Pumpkin Farm, Clarence, New York – Located in Northeast New York, this is a great place to get all your pumpkin activities accomplished! Started on September 14th, the festival includes costume contests, petting zoos, corn mazes, food vendors, and of course, pumpkins! Weekday activities are free, but you will have to purchase tickets for any weekend activities, and word is the weekend is the only time they make their famous donuts! The festival ends, naturally, on October 31st. Check out more here.
Siegel's Cottonwood Farm, Lockport, Illinois – This pumpkin patch features a 12-acre corn maze for exploration, over 30 attractions, and all sorts of treats for eating. Their pumpkin patch is accessible by hayride, which is probably the best way to get to a pumpkin patch. The festival runs from September 28th until October 31st, and while every day requires a purchase of tickets, they have enough attractions to last an entire day! See what all they have to offer here.
MacDonald's Ranch Annual Pumpkin Patch, Scottsdale, AZ – Running from October 4th through the 31st (closed Tuesdays) MacDonald's Ranch offers ticket purchases at the door only, but offers activities for the whole family. Ticket purchases include the petting zoo, panning for gold at the Gem Mine, a hay maze, and much more! Horseback and stagecoach rides are available for additional purchase as well. And as always, the pumpkin patch is yours to roam and choose the best pumpkin to take home with you! Grab your sunscreen and check out everything else they have to offer here.
Craven Farm, Snohomish, Washington – Voted the #1 pumpkin patch in Washington state, Craven Farm boasts a whopping 30+ variety in pumpkins to choose from their 20-acre pumpkin patch! They also offer a 15-acre corn maze – which include Flashlight Nights during Fridays and Saturdays of October, an Apple Cannon, hayrides, food and so much more! The Fall Festival is open from September 21 to October 31, 9:30 am to dusk. While there are no admission fees, certain activities do require payment. They offer an option to purchase a wristband that encompasses several activities, so weekday wristbands will be cheaper than weekend wristbands. Learn more at their website here
Roloff Farms, Hillsboro, Oregon. Yes, it's the Roloff Farms you're thinking of. Located 30 miles west of Portland, Oregon, and home to the Roloff family, the farm has been featured in TLC's "Little People, Big World". But it offers so much more than just a backdrop for some cool photos. Basic farm activities include the pumpkin patch, food trucks, pony rides, wagon tours, and more! The Adventure Zone offers putt-putt golf, petting zoo, bamboo maze, and train rides. Parking is free, general admission is free, certain activities such as the Adventure Zone, and Wagon Tour require payment. Pumpkin Season for 2019 is from October 4th until the 27th! Check out what they have in store here.
5 Great Apple Orchards
Stribling Orchard, Markham, Virginia – First started in 1819 with only 100 apple trees, the Stribling Orchard is celebrating its 200th Anniversary this year! Open Tuesdays through Sundays, 9 – 5, they offer apple picking with prices per pound. Varieties include McIntosh, Golden Delicious, Red Delicious, Jonathan, Grimes Golden, and Cox Pippin. Their bakery is open on the weekends and offers fresh-baked bread, pies, preserves, marinades, and even honey from their own beehives. 200th Anniversary Celebrations are happening every Saturday until October 19. Check it out here.
Mount view Orchards, Parkdale, OR – True to its name, Mount View Orchards has an excellent view of Mt. Hood. Aside from apple picking they offer hayrides – Saturdays only – a pumpkin patch, an opportunity to see some of the animals, including Carlos the Steer. Swiss-Edelweiss day, October 26, is another great activity offered to the public. This celebration includes a full Swiss meal, Swiss music, and the chance to yodel with some of the best. Mount View Orchards is open to the public until November, see all they have to offer here.
Honey Pot Hill Orchards, Stow, Massachusetts – Honey Pot Hill Orchards offers more than just apples for picking! Their fruit variety, depending on time of year of course, include pears, blueberries, peaches, and plums. You can also enjoy one of three mazes, a hayride through the apple orchard, and a visit to the farm animals. The Farm Store hours are listed as 9 am – 6 pm every day, whereas apple picking is from 9:30 am – 5 pm every day. Their store sells fruits and vegetables, fresh-pressed cider, jams and butters, as well as baked goods. Check out the best time for you to go here.
Weston's Antique Apples, New Berlin, Wisconsin – As the oldest active orchard in Waukesha County, WI, Weston's Antique Apples boasts over 600 trees with 100+ varieties of apples, pears, plums, cherries, apricots, and peaches. Apple Fest occurs on October 6, 2019, and subsequently is the last festival of the season. Here you can pick fruits, learn the history of the orchard and tour the entire 16 acres. Weston's also works hard to conserve several apple varieties from extinction, such as the Old Church apple which can only be found in their orchards. Learn more here.
Los Rios Rancho, Oak Glen, California – Activities of all kinds are offered year-round at Los Rios Rancho, but when apple harvest rolls around they pull out all stops. Wagon and hayrides are available from August to November, you can listen to live music on any fall weekend, and even try one of the antique cider presses. Most activities are exclusive to weekends including horseback rides, hard cider tasting, packing house tours, and the Little Seedling Ranch – which includes a petting zoo and miniature farm. Check out their 'Know Before You Go' page for apple season 2019.
5 Great Places for Leaf Peeping
Aspen, Colorado – While the height of leaf-peeping is just a few weeks away for Aspen, Colorado, experts claim this year shall be extraordinary. Check out Independence Pass before too late in the season to get in a great drive or bike ride. Hunter Creek Valley offers excellent biking and hiking trails that'll take you to peaceful meadows and show the true colors of an Aspen fall.
Stowe, Vermont – The Northeast section of the United States is well known for its fall foliage, and Stowe, Vermont is no exception. Take one of the many scenic routes by car and be prepared for awe-inducing sights. The Green Mountain Byway shows off the various sights of Vermont such as meadows, farmlands, and forests while showcasing mountains in the distance. Of course, you can choose the route allowing you to be one with nature and venture onto one of the many hiking or biking trails. Just be sure to snap pictures along the way!
Acadia National Park, Maine – Fall is listed as one of the best times to visit the Acadia National Park in Maine, and of course because of the fall foliage! Another great reason for a fall visit is perfect hiking weather – which is yet another way to see the vibrant leaves. Acadia National Park has over 120 miles of trails even! However, with peak leaf-peeping season for the park being mid-October, the weather might be a tad chilly for hiking, but there are still scenic drives to accommodate any leaf-peeper. You can even go from viewing the bold reds, striking oranges, and stunning yellows of the leaves, to the simple beauty of the coastline and its lighthouses.
Leavenworth, Washington – The small Bavarian-themed tourist town of Leavenworth has its fair share of fall sights, and even fall events. Aside from spending the day taking in the vast colors of the changing leaves of the mountains you can experience the Leavenworth Autumn Leaf Festival – an original festival celebrating the turning of the leaves, or Leavenworth Oktoberfest. If festivals aren't your scene then take the crisp autumn days to wander the streets downtown. Or stop into the shops for some delicious snacks or check out the Kris Kringl store to prep for the upcoming holiday season. You can do all this while enjoying the colorful, mountainous views.
Glacier National Park, Montana – As September and October for Glacier National Park tend to be on the tail end of visitor season the park itself slows down, wildlife starts to become more active, and yes, the leaves start changing. Some roads and trails may be closed due to visitor season winding down, but you can still take the time to explore the area and take in the views. This area is definitely one to keep an eye on regarding concessions, lodging, and even some campsites as the world of Glacier National Park stops to take in the turning of the leaves.
Plan to visit any of the places we mentioned? Leave a comment down below where you want to go! Or tell us where you've been, we'd love to hear!